FLIGHT for FUN
Sie wünschen eine Kunstflugvorführung mit unserer Extra 330SC oder YAK3?
Gerne unterbreiten wir Ihnen unser Angebot per email oder melden Sie sich telefonisch unter
+49 171 6534836 | Gerhard jr. Bumüller - FLIGHT INSTRUCTOR FI(A)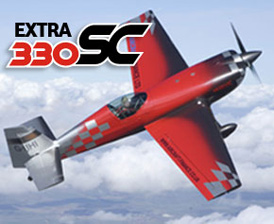 EXTRA 330SC
The EXTRA 330SC is a single seat, low-wing aerobatic monoplane with conventional(taildragger) landing gear, offering incredible aerobatic performance for the unlimited competiror or free-style pilot.
-->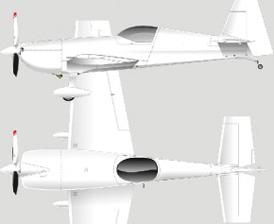 EXTRA 330SC
AIRFRAME
Carbon fiber wing assembly with integral tank
Carbon composite empennage strcture
Fuselage assembly, 17734 steel
Steerable, lightweight tailwheel
Fiberglass landing gear spring
Single seat bubble canopy
Carbon pushrods
Titanium firewall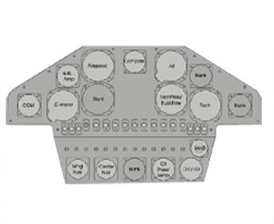 EXTRA 330SC
Cockpit
Airspeed Indicator
Altimeter (ft/h/Pa)
Accelerometer/G-Meter
Digital Tach Indicator
with Recording Time
Magnetic Compass
Manifold Pressure/Fuel
Flow Indicator
Oil Temp/Pressure Indicator
CHT/EGT
Fuel Gauges
(Wing and ACRO Tank)
Amp Meter
EXTRA 330SC
Performance
Cruise Speed at 8000 feet - 169 kts TAS
Cruise Fuel Burn. - 13.7 gph
Range at 8000 ft, with 45-min. reserve - 415 nm
Take Off Roll (2095 lbs at Sea Level) - 377 ft
Takeoff Distance Over 50-ft Obstacle
(2095 lbs at Sea Level) - 813 ft
Normal Rate of Climb (1654 lbs at Sea Level) - 3,200 fpm
Landing Roll - 581 ft

Specifications
Wingspan - 26.25 ft
Length. - 22.83 ft
Height. - 8.6 ft
Wing Area - 115.2 sq ft
FAA Certified Load Factor - +/- 10 g
Weights
Empty Weight - 1,470 lbs
MTOW-Normal Category. - 2,095 lbs
MTOW-Two Pilot Acro - 1,918 lbs
MTOW-Single Pilot Acro - 1,808 lbs
MTOW-Acro III-Two Pilot - 2,095 lbs


Für Stuttgart-Echterdingen, Germany stehen keine DATEN zur Verfügung.